Welcome to Rodsley and Ednaston Helicopter Landing Sites
Rodsley and Ednaston are two small villages close to Ashbourne in South West Derbyshire. I have helicopter landing sites available at both which any responsible pilot is welcome to use at their own risk on PPR. There is no fuel at Rodsley but there is Avgas available on prior request at Ednaston. If I am around, I will be happy to give you a lift to anywhere reasonably local.
Details are as follows-
Rodsley
The site is located close to the village at the top of a sloping field behind a house. It is shown on the Google map here
NGR is SK202400
Lat/Long is N52 57.47 W001 41.98
Please make all approaches from the North East to avoid overflying the village. There may be cattle in the field but the H area is fenced off. An orange windsock is displayed.
Caution – power lines in next field below.
<![if !vml]>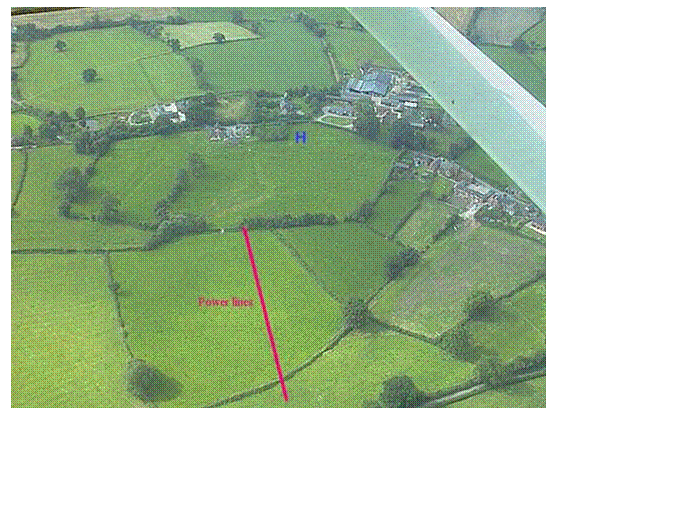 <![endif]>
Rodsley Approach from North
<![if !vml]>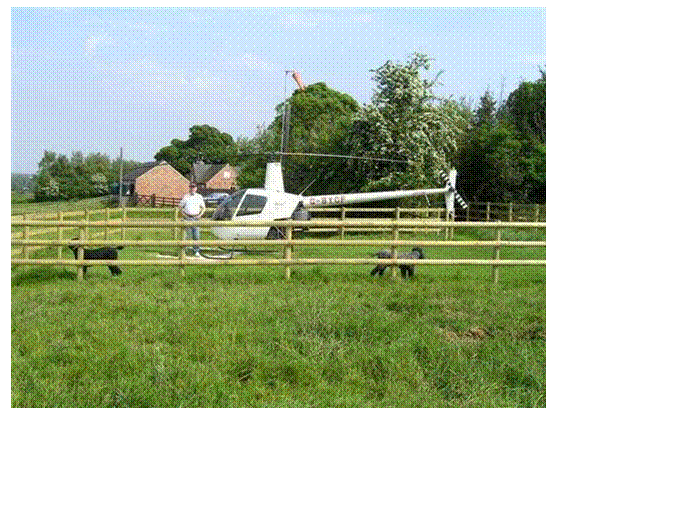 <![endif]>
Rodsley helipad
Ednaston
The site is located on the edge of the village and is a flat 2 acre field with excellent clear approaches over open farm land to the West. It is shown on the Google map here.
NGR is SK 237 415
Lat/Long is N52 58.05 W001 38.00
Elev 476 ft AMSL
The field is about 300 metres due South of the main A52 between Derby and Ashbourne. The green arrow is in the centre of the field. The Google photo is a few years old and there is now a C shaped wooden stable block at the right hand edge of the field. There is a white and green coloured concrete pad in front of it. The village lays to the SE of the site so please make all approaches and departures in the NW quadrant which is just open fields. There is a wood on the S edge of the field which screens the noise in that direction. For noise abatement please make all approaches and departures to the large green field immediately to the West (the one with a single large tree in the centre of it) and then hover taxi over the hedge into the field.
<![if !vml]>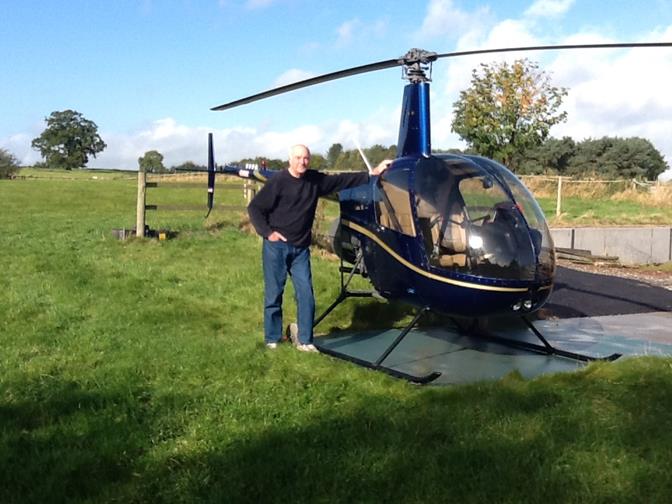 <![endif]>
Ednaston helipad – the field behind is used for all landings. The single large tree is in the back left of the photo.
<![if !vml]>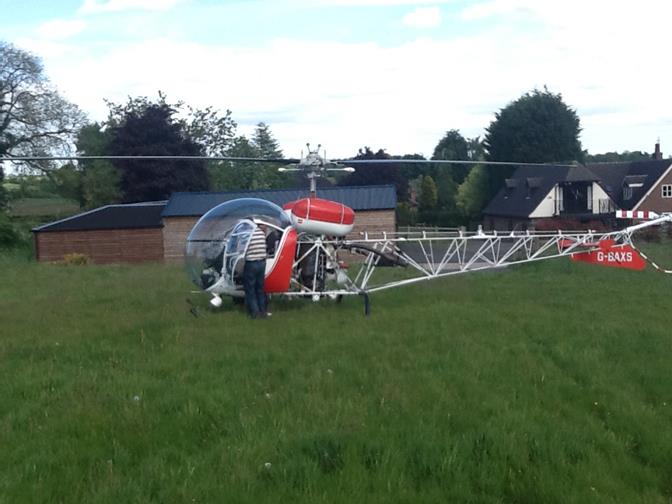 <![endif]>
A vintage visitor at Ednaston
Contact details for PPR
07825 127225